The Long Haul Screening – New York, NY
February 22, 2015 @ 6:30 pm

-

8:00 pm

$10.00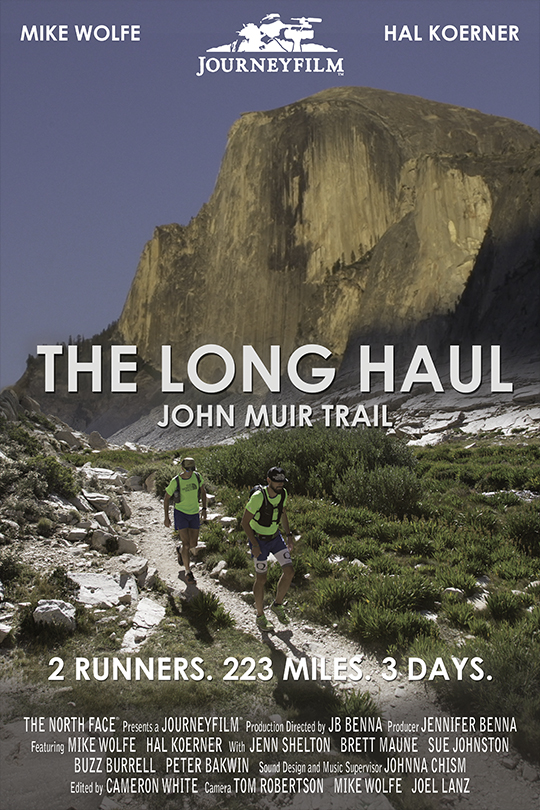 The Long Haul: John Muir Trail will have it's East Coast Premiere in New York City. JB and Jennifer Benna will be in attendance for a post film Q&A.
View the trailer.
[iframe id="https://www.youtube.com/embed/tvsPU8LiVhk?rel=0″ align="center"]
Synopsis:
The Long Haul: John Muir Trail is a 39 minute short film featuring Mike Wolfe and Hal Koerner.  Both Hal and Mike are experienced world class UltraMarathoners as well as soon to be dads. Follow their grueling trials and tribulations as they set out on their most challenging event to date, in their attempt at the Fastest Known Time running the John Muir Trail. With 223 miles of rugged mountain trails in the Sierra Nevada Mountain Range, and 80,000 feet of elevation change. The film will explore not only the physical toll, but the mental toll of running for nearly 4 days straight. The film features interviews with Jenn Shelton, Sue Johnston, Brett Maune Buzz Burrell, and Peter Bakwin as they share the storied history of this grueling feat and the ever evolving record as it continues to be pushed. See the beauty, purity and ruggedness of the Sierra Nevada Mountains through their eyes and a new lifelong bond after the duo's completion of this momentous task.